The History of Rum
The first written reference to the existence of rum comes from the island of Barbados in 1647, but it is certain that rum-making was happening on the island since the early seventeenth century. In the French Caribbean, rum introduction comes later and is attributed to Father Labat in 1694. Rum at this time was regarded as a medicinal remedy.
Mediocre quality and cheap production meant that rum was first consumed among plantation slaves (brandy and sherry deemed too expensive thus reserved for settlers). Rum also becomes the drink of sailors and pirates. Real progress in distillation techniques does not arrive yet and until then rum stays local. At the beginning of the eighteenth century however, rum begins to spread across the sea to Europe and North America.
Rum Varieties
There are two main production methods, which are the origin of two distinct spirits:
- "Rum Candy" or "Traditional Rums" made from a molasses base, a by-product from the production of sugar cane and
- "Agricultural Rums" made from sugar cane juice then fermented and distilled.
TRADITIONAL VS AGRICULTURAL
Traditional rum exists prior to agricultural rum.
In the Caribbean, at the end of the seventeenth century, sugar production begins to decline with the collapse of the market price caused by the fall of slavery and the discovery of the sugarbeet in Europe. French growers decide to pursue other more profitable markets for sugar cane cultivation; halting sugar production and concentrating solely on rum, avoiding molasses production altogether.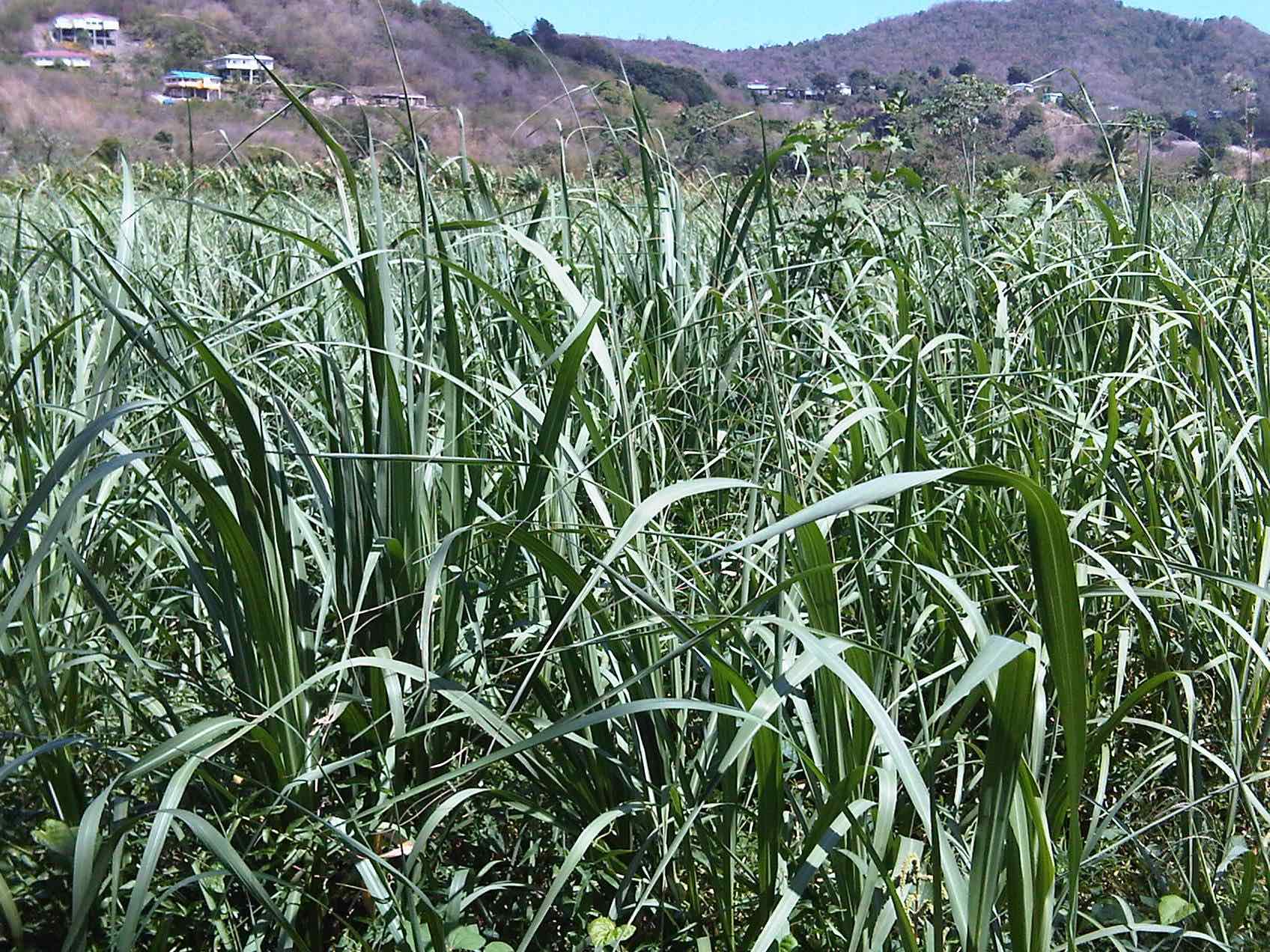 Sugar cane
Originally from Asia, sugar cane was introduced to the Caribbean by Spanish settlers during the second voyage of Christopher Columbus in the late fifteenth century.
Sugar cane is harvested either by hand or machine, and then cut into lengths of 20 cm to be ground as soon as possible to minimize degradation of the sugars contained in the cane.
After grinding the cane, the juice is extracted and prepared for fermentation, the process of sugar changing into alcohol, results in a "cane wine". The cane wine is then placed in tanks immediately for agricultural rum, or it is heated several times to extract equal parts sugar and molasses for traditional rum.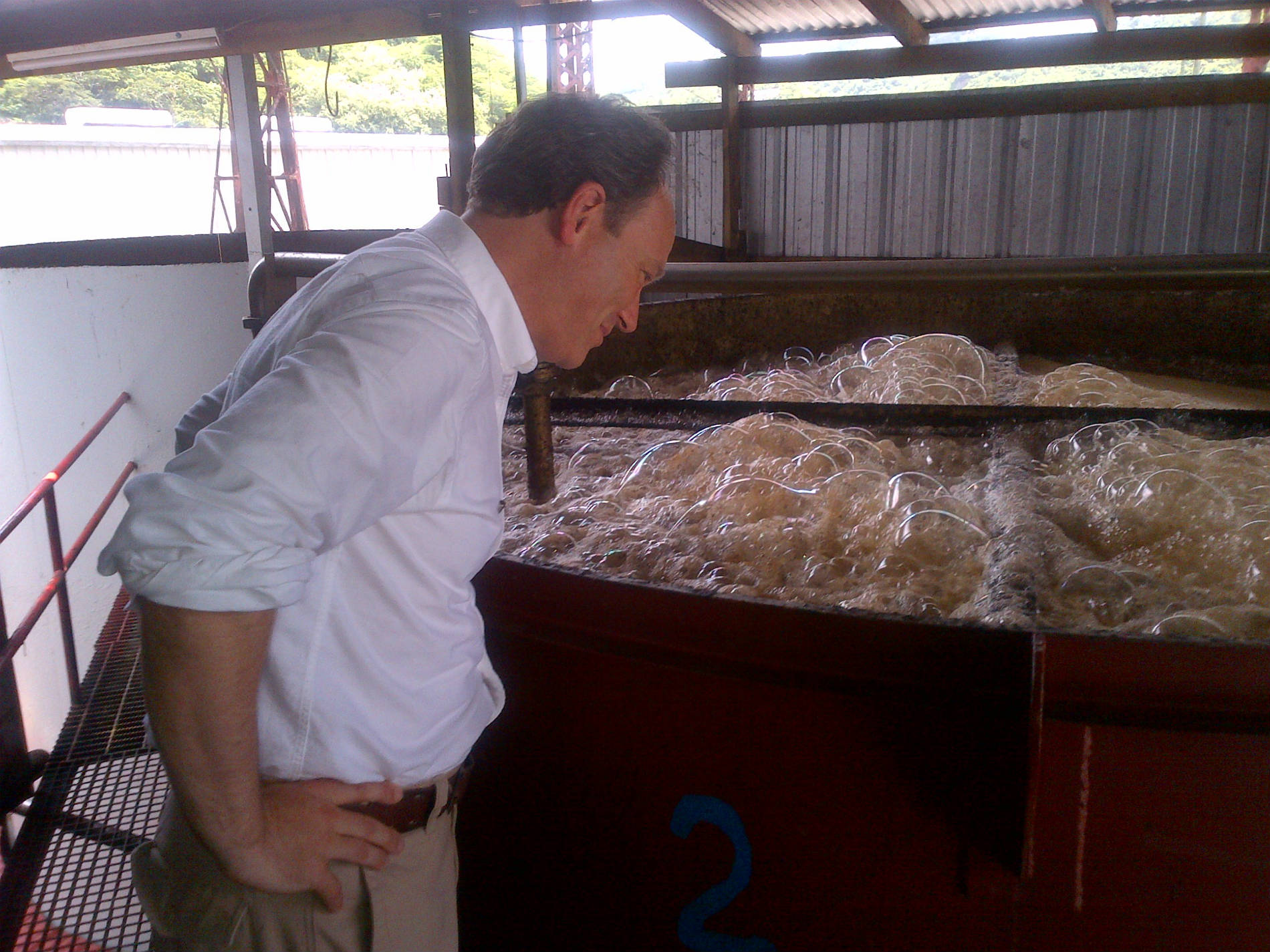 Fermentation
The transformation of sugar into alcohol is triggered by the action of yeast.
Fermentation can take anywhere from a few hours (for light rums) to several days (for more complex rums), to several weeks for rums of "Great Aromas".
Distillation
Once wine is obtained (about 7% ABV), distillation begins. Originally all rums were distilled in small pot stills. However, today, most rums are distilled continuously in columns, one or many, on platforms.
This modern distillation method, first adopted by Cuba in the 19th century, facilitates quicker, smoother production. Distillation by pot still is longer and difficult to master but is still practiced in Jamaica, Barbados, St Lucia, Haiti and Guyana.
Aging
Once the wine is distilled, the new spirit is either bottled immediately or poured in wood casks to age. Most barrels used in the Caribbean are young Bourbon casks (American white oak), which infuse the rum with vanilla, spicy and slightly smoky notes.
Thanks to the hot and humid climate, the Angels' share in the Caribbean is 3 - 4 times higher than for spirits aged in France or Scotland - which explains the difficulty to keep a rum more than 8 or 10 years. »